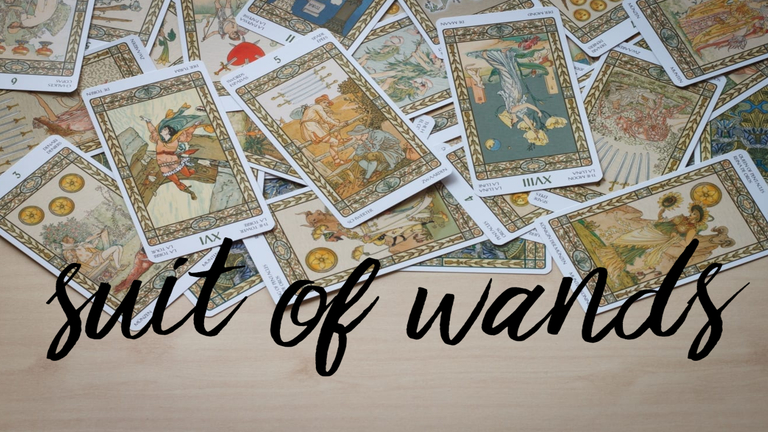 The Suit of Wands Tarot Card Meanings
Tarot cards of the Suit of Wands are closely associated with primal energy, bold ideas, intuition, and the quest for a greater understanding of what's truly important to one's core being.
These cards address the elements of one's personality that render each human being unique, such as ego, creativity, temperment and levels of self-awareness and actualization.
At the same time, Wands are passionate, powerful cards that are often related to your career or sense of purpose in the world. They reflect an entrepreneurial spirit that may encourage you to make bold moves, or alternately serve as a warning to step back and reevaluate a situation where you may be acting recklessly.
In short, cards in the Suit of Wands generally indicate that one may be seeking a higher purpose in life. As such, they bring a greater understanding of self, helping to illuminate what genuinely inspires, motivates, and energizes an individual.
Go Beyond Reading Meanings
Get a live tarot reading today!
Element and Season
The element associated with the Suit of Wands is fire and the season it corresponds with is spring.
Fire is unpredictable, energetic, and inherently wild — a force that can be serene and positive when gently burning in a fireplace, or alternately vicious when raging uncontrolled and burning down the house. It's a masculine energy, closely related to passion and sexuality.
When a reading predominantly turns up Wands cards, it implies that you are seeking answers to questions primarily based in the realm of thought. Much like springtime promises great things to come, Wands indicate that actions are about to be taken and change is forthcoming.
Ace of Wands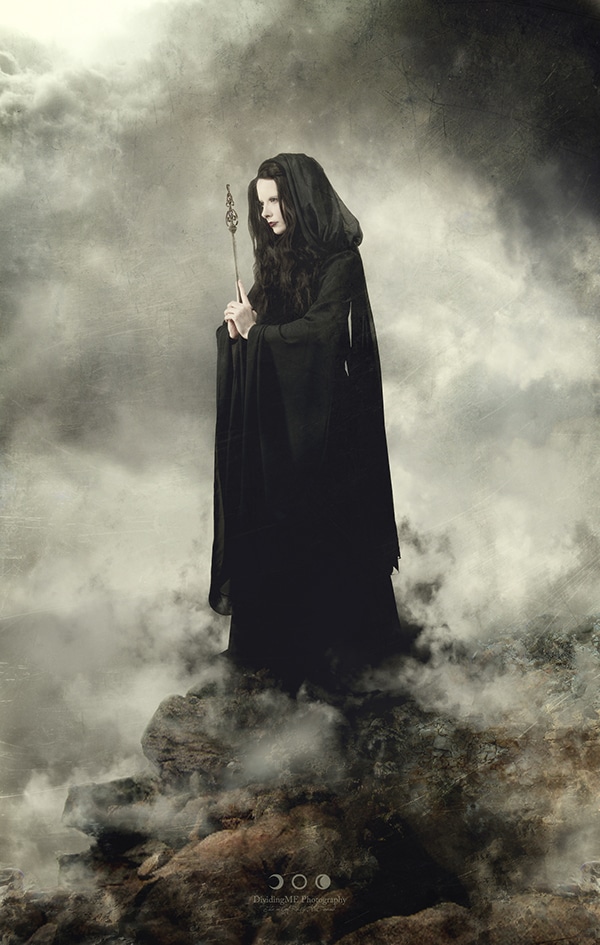 The Ace of Wands symbolizes creativity, courage and new beginnings. This tarot card's most important message is to seize the moment — taking chances will yield exceptional results.
Two of Wands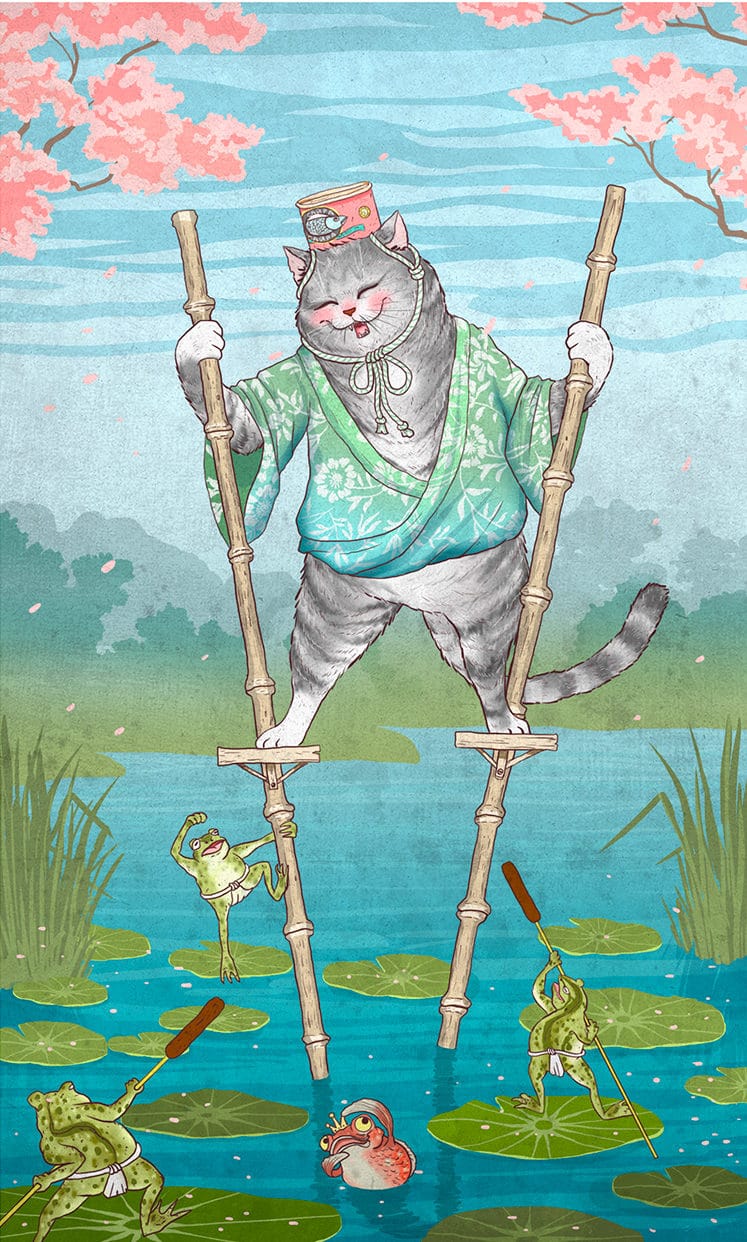 The Two of Wands is a maturation of the Ace of Wands, and represents what comes after you've seized a new opportunity — decisions to make and a long journey ahead. The Two of Wands speaks of progress, discovery, and going out into the world to achieve your goals.
Three of Wands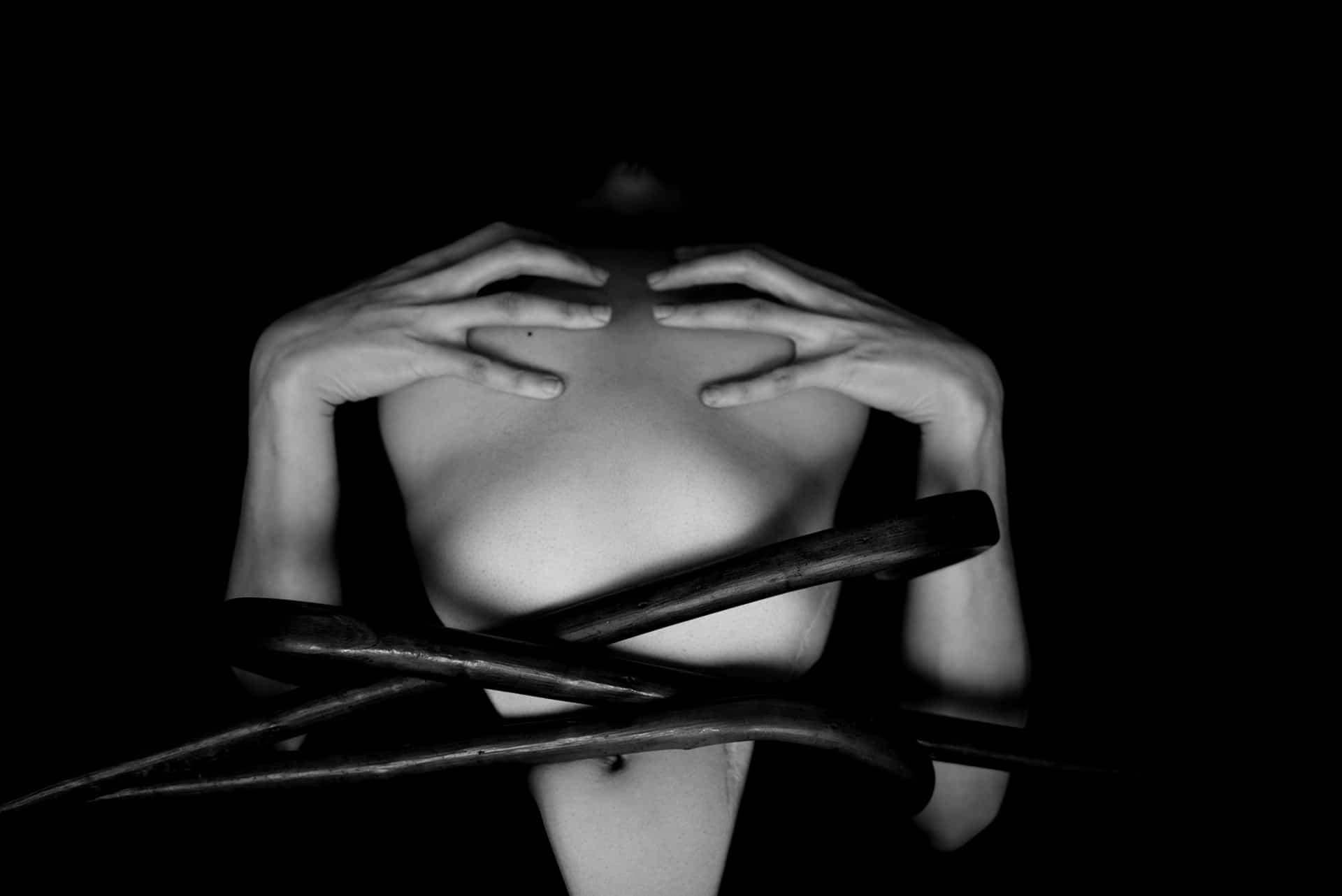 The Three of Wands involves travel, exploration, and having the foresight needed to turn possibilities into reality. It's a positive sign, indicating success in one's ventures.
Four of Wands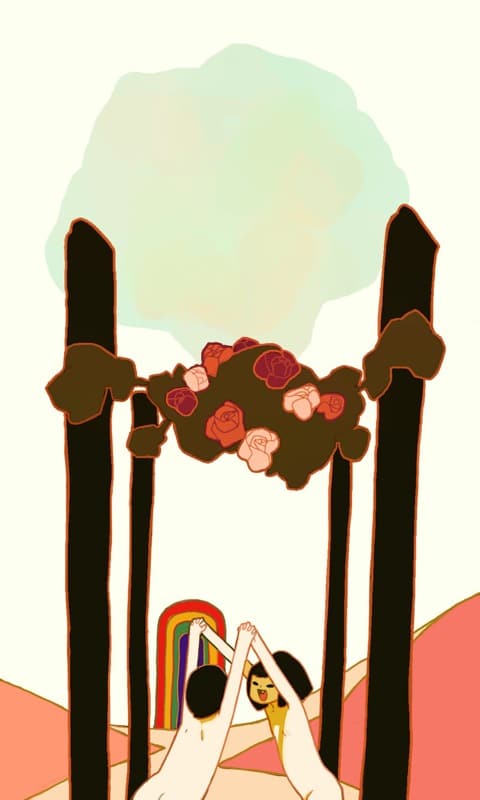 The Four of Wands represents joyous celebrations and family togetherness. This Minor Arcana card should be received with gratitude, as it heralds good fortune, happiness, and stability.
Five of Wands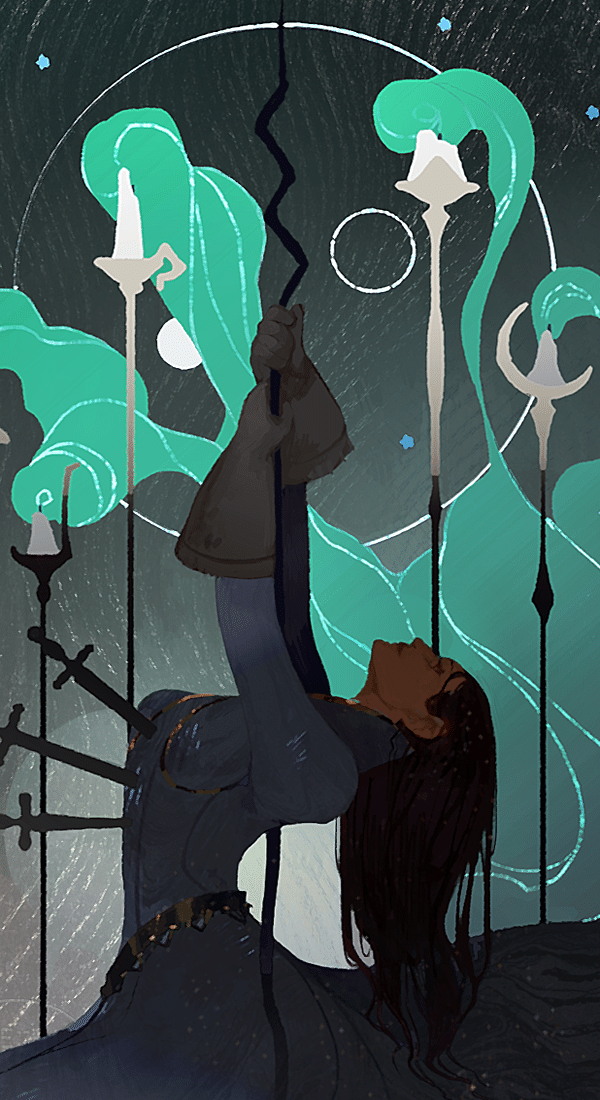 The Five of Wands represents disagreement and conflict. This Minor Arcana card also indicates that a challenge must be met, and urges you to rise to the occasion.
Six of Wands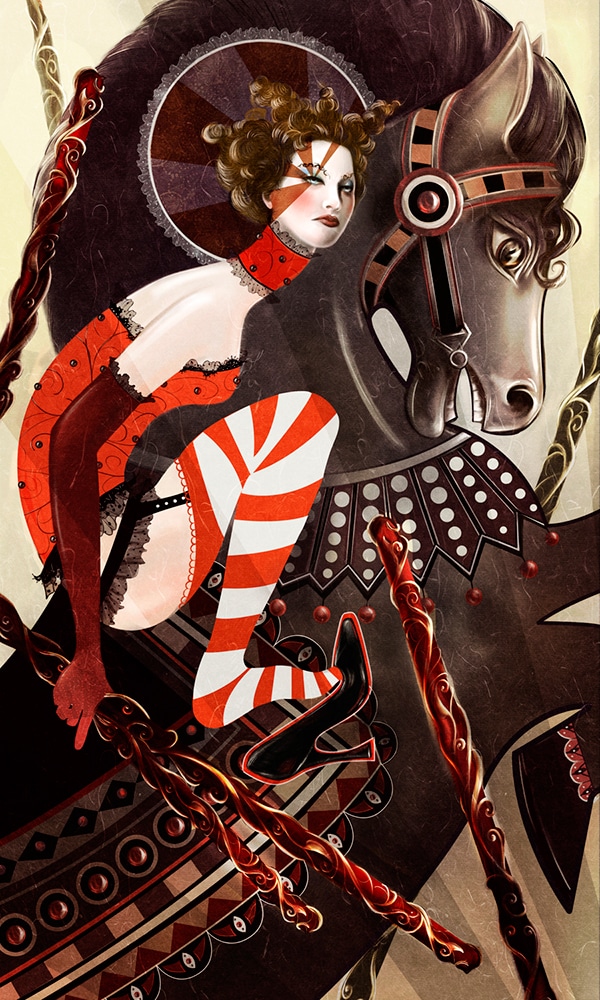 The Six of Wands is triumphant and celebratory. This Minor Arcana card represents success, leadership, and public admiration.
Seven of Wands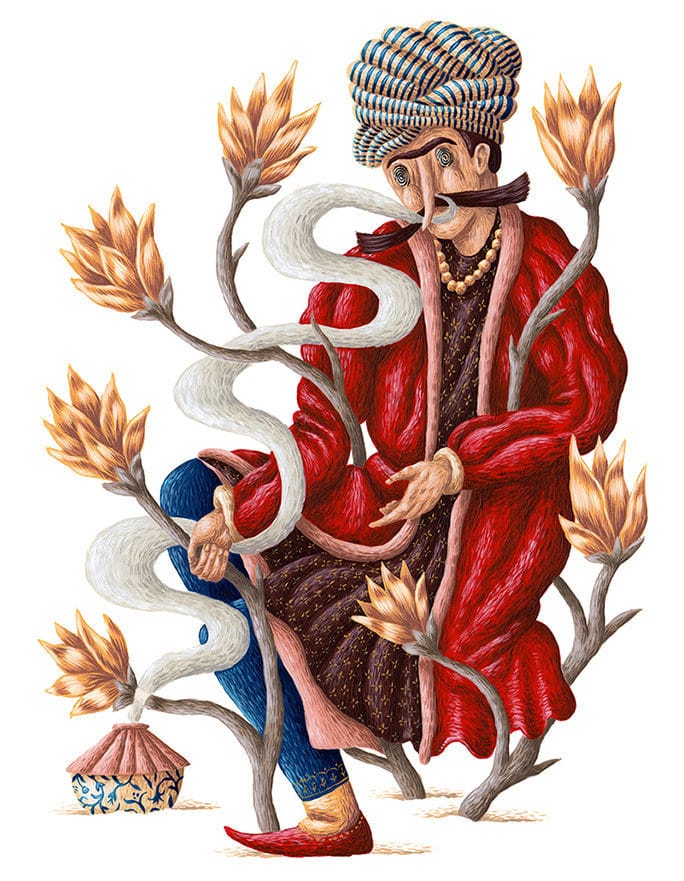 The Seven of Wands compels us to show strength and courage in personal battles, much like the Five of Wands. However, it focuses on defending what we already have, whereas the Five of Wands generally pertains to unfulfilled desires.
Eight of Wands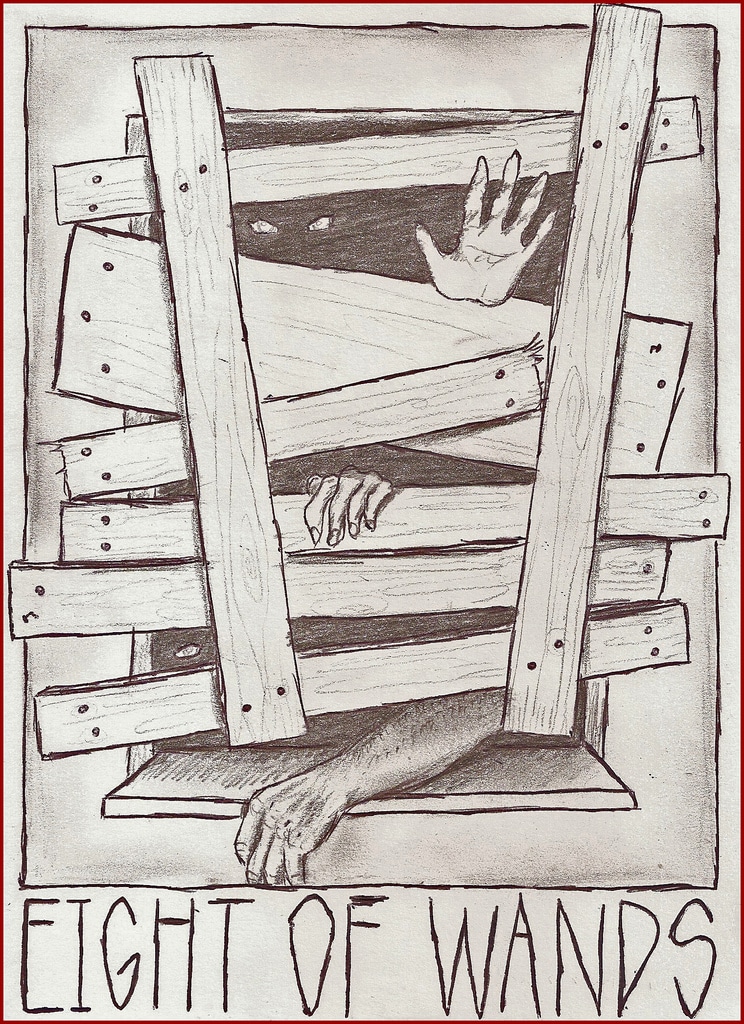 The Eight of Wands signifies rapid change and the necessity to take action. This card's strong energy gives a sense of urgency to any reading.
Nine of Wands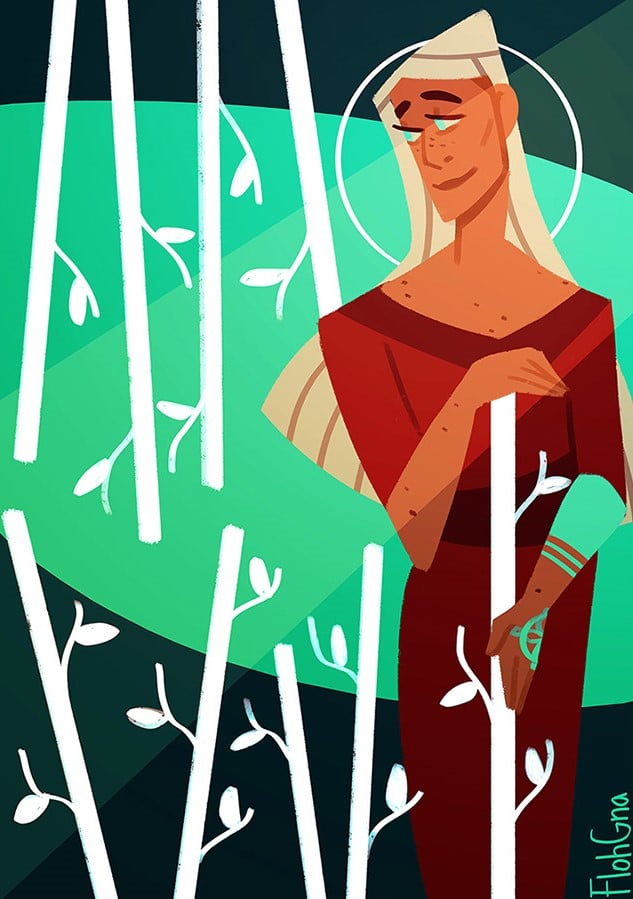 The Nine of Wands signifies strength and resilience in challenging times. This Minor Arcana card often appears in readings when we are faced with unforeseen difficulties.
Ten of Wands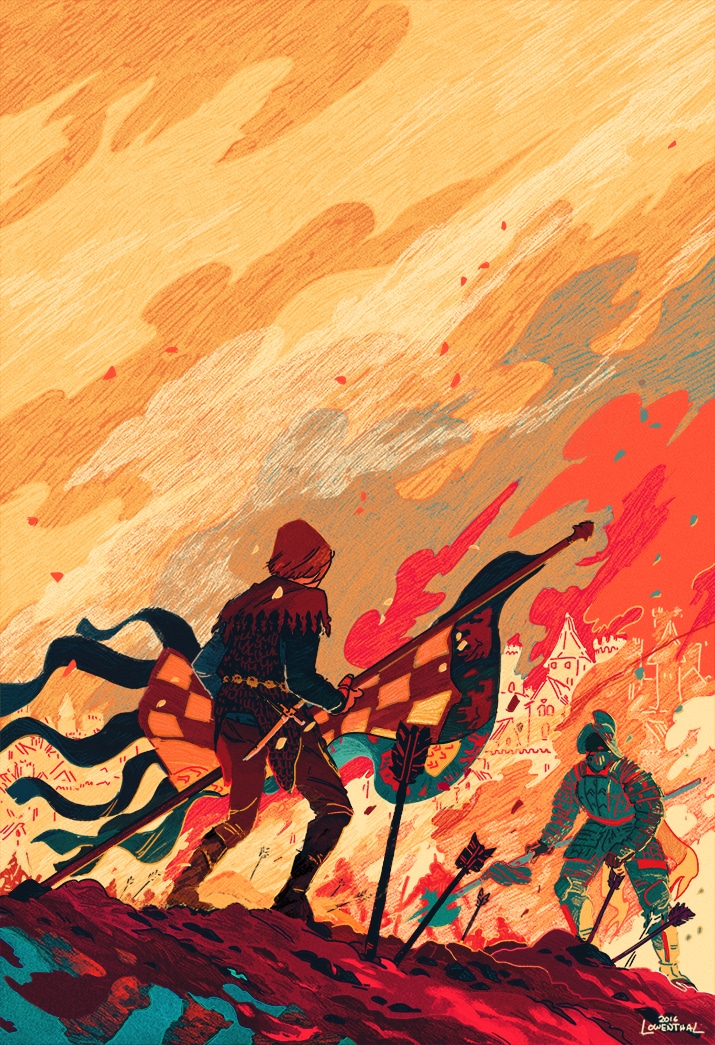 The Ten of Wands indicates that an unreasonable number of responsibilities have been thrust upon you. Be careful, you may be pushing yourself too hard in the name of success.
Page of Wands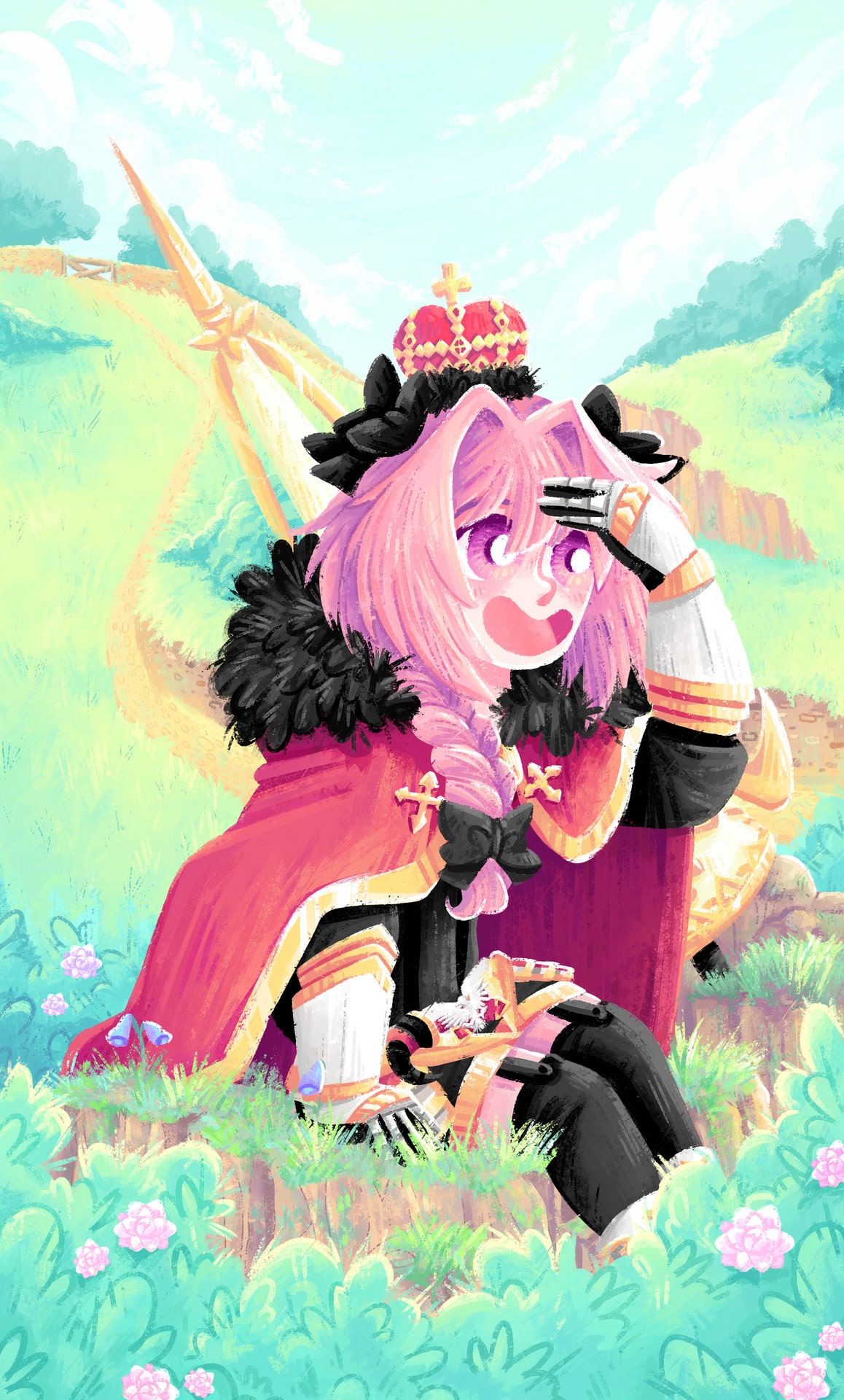 The Page of Wands bursts with energy and untapped potential. It urges you to take risks and embrace your youthful creativity.
Knight of Wands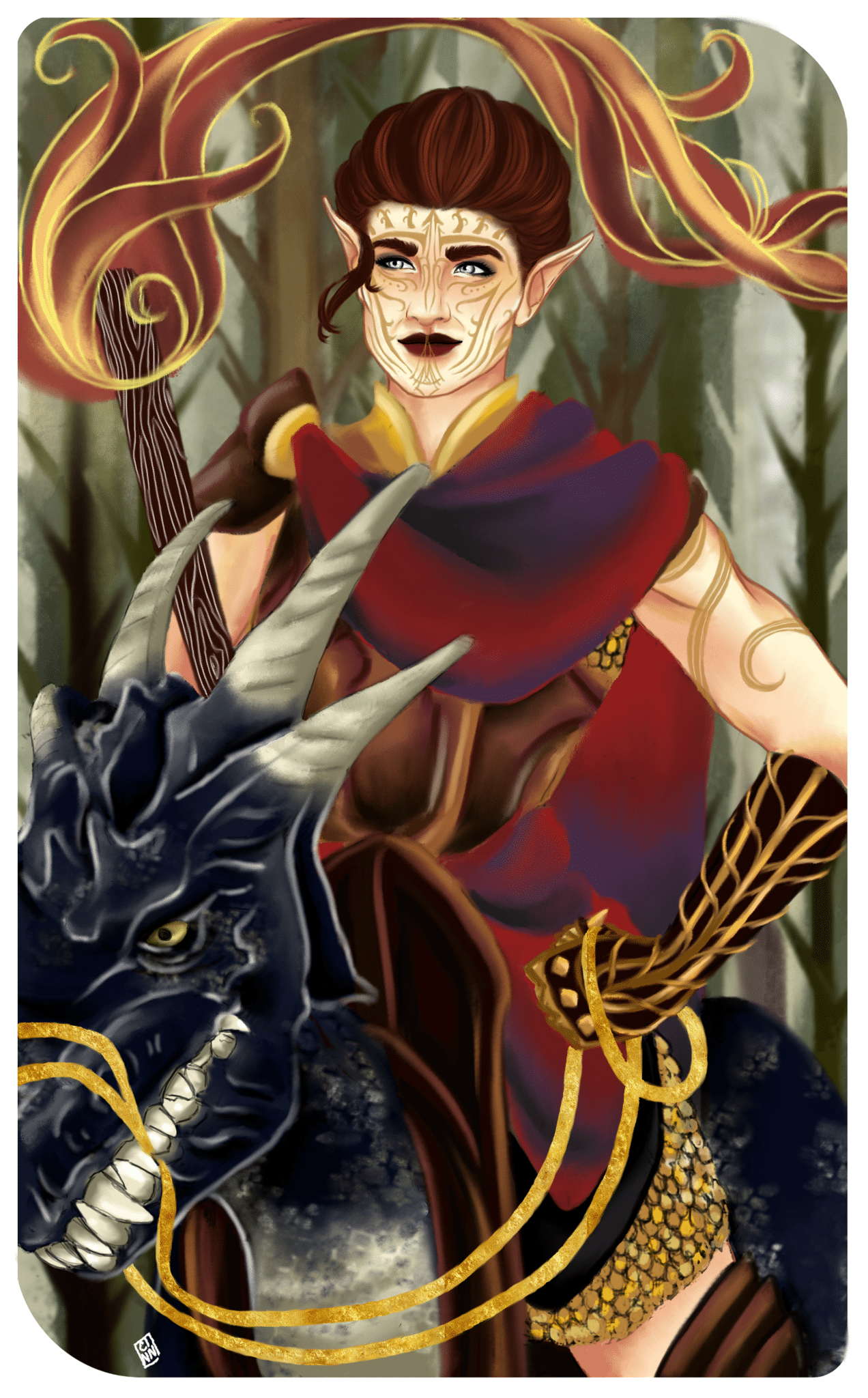 The Knight of Wands tarot card urges you to pursue your goals with confidence, energy, and steely determination. For the courageous, the path forward is clear and marked by formidable adventures and personal growth.
Queen of Wands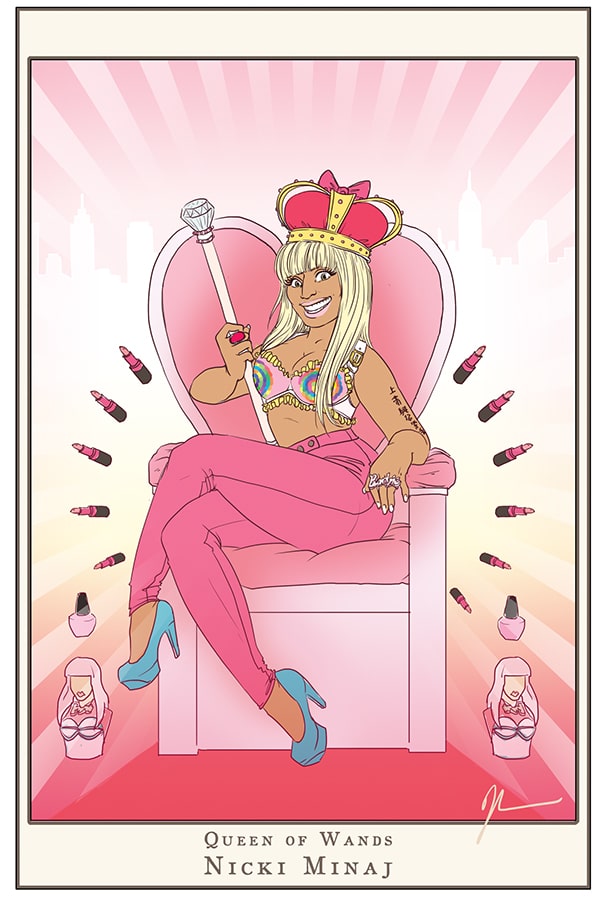 The Queen of Wands is a symbol of confidence, ambition, and happiness. A powerful energy that focuses and uplifts often comes with this card.
King of Wands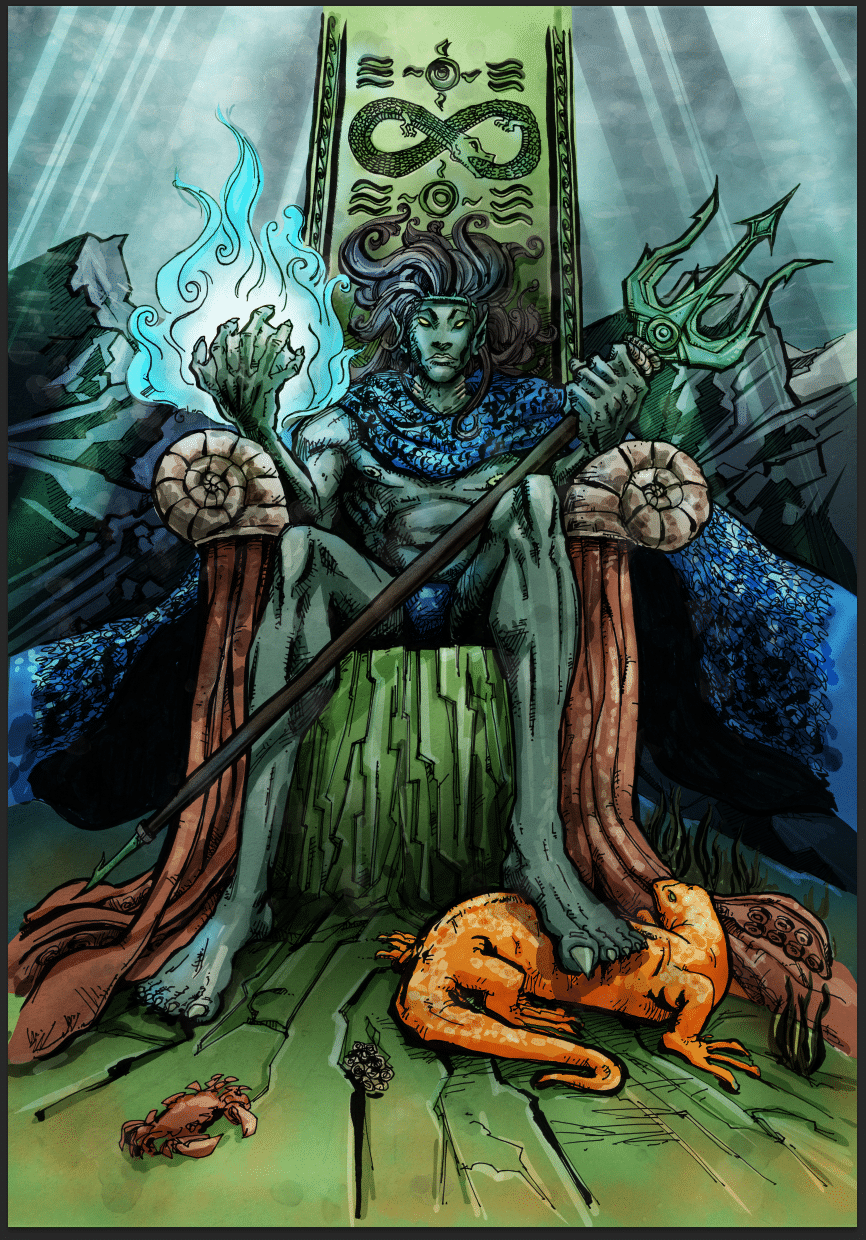 The King of Wands represents unbridled optimism, risk-taking, and benevolence. It urges you to set out and accomplish your goals by putting your leadership skills to good use.